Our New Services section is in the works for 2022-2023.
Parent Groups: Please come back to this page during the 22-23 school year.
If your company has products or services for schools, please email us at info (at) pto (dot) org
It Should. You want to be covered in case of any situation.
It depends on a few factors, such as what you are raising the money for, how much, when, etc.
There are a number of ways for you to reach your members and get the word out, etc.
Yes, there are great ways to fundraise online.
Tools and Services
Have By-Laws to help your group have order and procedures.
Fundraising Services and Companies to help you raise funds.
Responsibilities and duties are important for your board members and committees to to understand and follow.
Tools to help your group accomplish it's tasks efficiently and safely.
Forms, budgets, requests, etc.
Ideas and ways to help your group be more productive.
Upcoming Events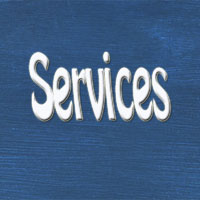 Visit to see the new Services Page being published with great information and tools.
​HOW DID U.S. STUDENTS PERFORM ON THE MOST RECENT ASSESSMENTS? Check out how your state is doing, visit: https://www.nationsreportcard.gov/
Creating an open education ecosystem involves making learning materials, data, and educational opportunities available without restrictions imposed by copyright laws, access barriers, or exclusive proprietary systems that lack interoperability and limit the free exchange of information.
Open Thought Podcasts
(independent and may or may not follow our organization's view.)
>
About Services
Vendor Reviews
PTO.org is an outstanding way to connect with Parent Groups and Schools. We can't wait and are so excited for this coming year!